New CALiaGold® pierceTube for calprotectin measurement allows for easy stool sampling at home
Sentinel's CALiaGold® pierceTube improves upon the former version. The prolonged CALiaGold® tube stability prior to faecal sampling enables patients' home sampling. It can now be stored without refrigeration for up to 18 months at 2-8 or 15-30 °C. This allows for enhanced hygiene and workflow for laboratory technicians. Combined with the SENTiFIT® 270 Analyser, patients can receive quick and accurate differential diagnoses for IBS and IBD.
Sentinel's improved CALiaGold® pierceTube allows for at-home faecal collection by patients. By providing accurate readings of calprotectin levels in the patient's stool, a differential diagnosis of either IBS or IBD and monitoring of IBD patients can be made.
IBS (inflammatory bowel syndrome) and IBD (inflammatory bowel disease) are characterised by chronic inflammation of the gastrointestinal tract and can be painful and unpleasant for patients. Using faecal calprotectin supports the diagnostic process of IBS without the need for endoscopy investigations.
Combined with the SENTiFIT® 270 Analyser the new CALiaGold® pierceTube helps to streamline and improve laboratory workflow and hygiene standards.
How Dr Marianne Schoorl is refining faecal calprotectin measurement with Sentinel's CALiaGold® pierce Tube
In the Netherlands alone, 2 million people suffer from irritable bowel syndrome (IBS) and a further 35,000 from inflammatory bowel disease (IBD). Therefore, quick and reliable testing for these two disorders is important and necessary. One of the most reliable testing methods for the identification of IBS and IBD is to test for calprotectin. Calprotectin is a calcium-binding protein produced in neutrophils and is released during intestinal inflammation of the lumen. This inflammation in the gut can lead to the release of calprotectin in the stool and can consequently be measured by immunoassay after stool extraction. In the case of IBD, colon carcinoma, and bacterial infections of the lumen, the calprotectin concentration in the stool is increased and can be used as a pre-endoscopic test.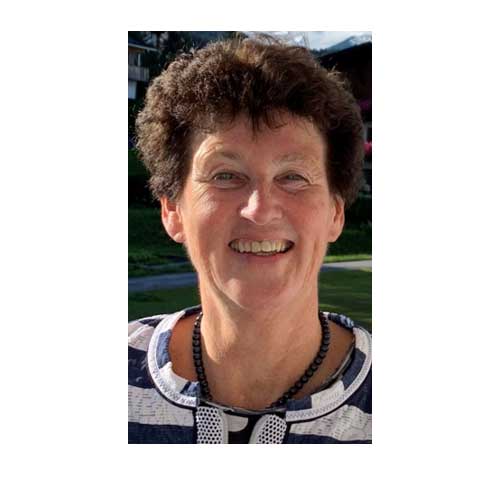 How does CALiaGold® help streamline IBS and IBD diagnoses?
Testing for both IBS and IBD has several benefits for the patient. With a clear test, patients can rest at ease knowing what the cause of their symptoms is and can then take the next necessary steps. For the patient, this might include further visits to the doctor or, where necessary, to a gastroenterologist.
Dr Marianne Schoorl
Dr Marianne Schoorl is the Manager of Quality at the North Netherland's top clinical teaching hospital in Alkmaar. She works and researches in the Department of Clinical Chemistry, Haematology & Immunology and has performed studies on the diagnosis of IBS and IBD using the CALiaGold® immunoassay and the SENTiFIT® 270 Analyser.
The CALiaGold® pierceTube features improved preservation and conservation of stability and is more user-friendly for patients allowing for faecal sampling at home and storage at room temperature for up to 18 months at 2-8 or 15-30°C. According to Dr Schoorl, "the analytical performance of the CALiaGold® assay has been improved compared to the previous version" which, according to her, is "a great advantage" for both the patient and the lab staff.
One of the main improvements is the CALiaGold®'s stability at various temperatures up to 35°C. According to Dr Schoorl, "It is now possible to keep the tubes at 35°C for at least one month prior to sampling instead of storing them in a fridge. This is a great improvement over the prior versions of the test."

Flexibility on every level – an example from North Holland
Dr Schoorl and her team created clear and detailed patient information including a flyer with images in several languages. This made it easy for her patients to conduct sampling at their own homes. According to Dr Schoorl, "There were not many issues with the home sampling kit and the introduction went on smoothly". Once the samples were returned, "the introduction in the laboratory also went smoothly". Dr Schoorl explains how the laboratory staff simply "put the samples on the machine, walk away, and come back after 45 minutes."
Dr Marianne Schoorl
This is a marked difference from the prior tubes, as Dr Schoorl explains, "Until now, the home sampling set for calprotectin had to be stored at home in the fridge and the tube returned to the lab within 24 hours after sampling at home which is now improved by the stable CALiaGold® pierceTube."
Dr Schoorl and her team also performed a comparative study of the new and the old CALiaGold®1. Patients received both versions of the tubes along with instructions. After returning the samples to the laboratory, Dr Schoorl explained that "calprotectin was measured with the corresponding CALiaGold® reagent set" and that the test "demonstrated high correlation".
With the new CALiaGold® tubes the procedure for faecal sampling at home is improved, so "it is more user-friendly for the patients". Storage of the tubes at room temperature before sampling at home is no longer a problem. Furthermore, "with the new tubes, the procedure after faecal sampling has been improved". Home sampling also "enables a reduction in workload for the lab staff and a more hygienic way of working for them," says Dr Schoorl.
These new improvements all serve to make the sampling, analysis, and diagnosis of IBS and IBD more efficient. In her lab, Dr Schoorl gets approximately 7,500 calprotectin orders per year. She explains that "extracting samples with a separate calprotectin extraction kit is time-consuming in the lab". For her and her team, "the hands-on time needed with the CALiaGold® assay has been reduced significantly in our lab. Our lab personnel also profit from not having to handle stool samples directly anymore, via the introduction of home sampling, and by dealing with closed tubes measured on a closed system." "Overall" she says, "the test planning has reached a higher flexibility."
Dr Marianne Schoorl
Thinking ahead with the patient and lab staff in mind
Following on from these successes, Dr Schoorl performed a study to determine the cut-off values for the differentiation of IBD vs IBS for potential referral to endoscopy services and for monitoring IBD patients2. This study was useful as it helped Dr Schoorl and her team gain a better understanding of the respective calprotectin cut-off values which helps to make diagnosing and differentiating between IBS and IBD more precise. Based on her study, Dr Schoorl concluded that after home sampling with the dedicated CALiaGold® pierceTube it is recommended for the CALiaGold® assay to adjust the cut-off for differential diagnosis to <70 µg/g, whereas in the case of IBD monitoring the cut-off for performing an endoscopy should be set to >355 µg/g calprotectin.
Sentinel's new CALiaGold® pierceTube, combined with the SENTiFIT® 270 Analyser, goes a long way in helping with the diagnosis of IBS and IBD. The new possibilities for at-home sampling and storage mean that lab staff have more time to make an efficient, and accurate, diagnosis. The workflow for laboratory staff who often receive thousands of samples per week is also improved allowing laboratory staff to get results even quicker to the patients. CALiaGold®'s pierceTubes thus help to support both laboratory staff with high workloads and patients suffering from IBS and IBD who require a quick and convenient way to test at home These two factors, namely, increased benefits for patients and increased ease of use for lab staff, are core principles for Sysmex's Life Science division which aims to promote diagnostic technologies that help make life easier for those who use and need, these products.
[1] Schoorl, M. (2022): Analytical performance of the new CALiaGold® on the SENTiFIT analyser. EuroMedlab April 12, 2022.
[2] Schoorl, M. (2023): Normal reference ranges and cut off values for performing and considering endoscopy using the improved Sentinel CaliaGold® Calprotectin assay. ECCO March 3