Select your local website
Patient navigation in oncofertility care
Kristin Smith, a patient navigator in oncofertility care, enlightens us on how she assists newly diagnosed cancer patients with their fertility preservation journey, at Northwestern University's Lurie Cancer Center, in the USA. Note, this article pertains to practices in America.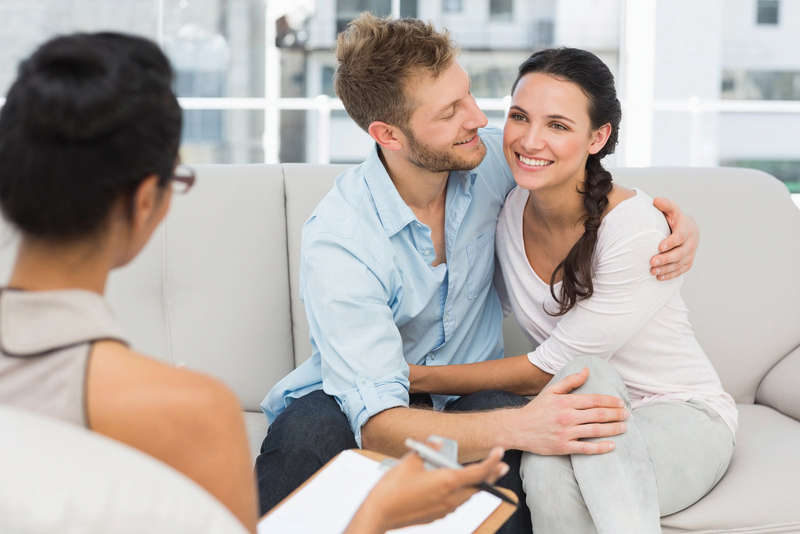 As a patient navigator, I work with adolescents and young adults whose lives are upended by a major diagnosis like cancer.
Fortunately, modern advancements in cancer treatment protocols, coupled with widespread early detection programmes have led to extended life expectancy and improved survival rates. However, radical surgery, chemotherapy and/or radiation can leave patients infertile or unable to have biological children.
Ideally, the conversation regarding this impact of treatment on future fertility should be addressed as part of the initial, comprehensive care plan. Compressing all this information into a single consult during an existential crisis is difficult and studies find that only about half of patients recall having this conversation at all before treatment begins.
A patient navigator's role in oncofertility care
A patient navigator is an individual who helps guide a patient through the complex healthcare system.
In this model (oncofertility), I help remove barriers that surround access to fertility preservation.
In my role, I often see patients the same day they have been diagnosed with cancer so that information and options related to fertility are explored as quickly as possible. As soon as a patient has decided that they would like to move forward with fertility preservation, I am able to co-ordinate their care plan appropriately.
At our institution, individuals looking for more information regarding egg, embryo and ovarian tissue banking are referred to our Fertility and Reproductive Medicine team.
Whereas individuals interested in sperm or testicular tissue banking are referred to our Reproductive Urology team. Physicians in both groups understand the urgent needs for an oncofertility patient and will adjust their schedules to accommodate a patient's complex schedule.
Putting in place the next steps
After the initial consult with the physician team, I facilitate any additional next steps. This could involve working with a patient's insurance to gain coverage for services or helping a patient apply to financial assistance programmes.
I serve as an advocate to my patients to ensure that the information shared is understood and that needs are being met as best as possible. Those needs don't just include fertility. It is an important part of my role to know where to turn to when patients have oncology or other supportive service needs. I aim to serve as a great middle woman for patients so that they know we care for them as a person and not just for their disease.
Oncofertility survivorship
Just as important as being there at the initial diagnosis, having a navigator walk through family planning after treatment is crucial. The amount of information gleaned and forgotten during an initial cancer diagnosis and treatment is significant and it is important to have continuity of care in survivorship.
Patients know they can call me at any time with questions about next steps in their reproductive health. Whether it's to determine current fertility status or getting ready to use what was frozen, it's imperative to have someone to help a patient forge this new path.
This role that I've been in for the last ten years has been an honour, a privilege and one that I treasure. We have so much more to continue to do in the field of oncofertility and I hope to continue to be at the front lines to help push both patient care and research forward.
CONTRIBUTOR – Kristin Smith
Kristin Smith is the programme manager for fertility preservation, at the Lurie Cancer Center at Northwestern University, in the USA. She also helps run the Oncofertility Professional Engagement Network (OPEN) of the Oncofertility Consortium by providing support across the world to providers who participate in the network.