Select your local website
Welcome to Caresphere Academy
Our mission is to provide high-quality education and support in the EMEA region. We are dedicated to creating a great learning experience that ensures effective knowledge transfer and enhances the relevance, efficiency, and overall enjoyment of our training programs.
Caresphere Academy: Key benefits
Providing high-quality training for you through a variety of formats, including:
Multilingual digital training content, such as videos and interactive web-based trainings that you can access anywhere, at anytime.
Classroom or virtual training sessions held in our education centres located throughout EMEA.
Live and recorded scientific webinars.
On-request training sessions conducted on your premises and at regional events.
Caresphere Academy: Flexible learning to meet your needs
All these training activities can be accessed through Caresphere Academy, featuring a curated catalogue tailored to meet local needs. We believe that by delivering exceptional education, we can ensure a solid knowledge transfer and contribute to the success of our partners in the region.
Discover a wide range of fascinating scientific topics and tools designed to streamline your laboratory routines. Personalise your learning experience according to your speciality, and enjoy the convenience of accessing our resources anytime, anywhere.
Whether you prefer web-based training, video tutorials, classroom sessions, onsite training, or live webinars, Caresphere Academy has you covered.
Caresphere Academy lab manager accounts
If you're managing a lab and have a team under your supervision, you can contact us to obtain a special "lab manager dashboard".
Always be prepared for audits with easy tracking of training information.
Save time and energy when organising training for your staff.
Ensure your lab gets the latest operational skills.
Join us on this educational journey and unlock a wealth of knowledge at Caresphere Academy. Enjoy expanding your expertise and advancing your career in the world of healthcare.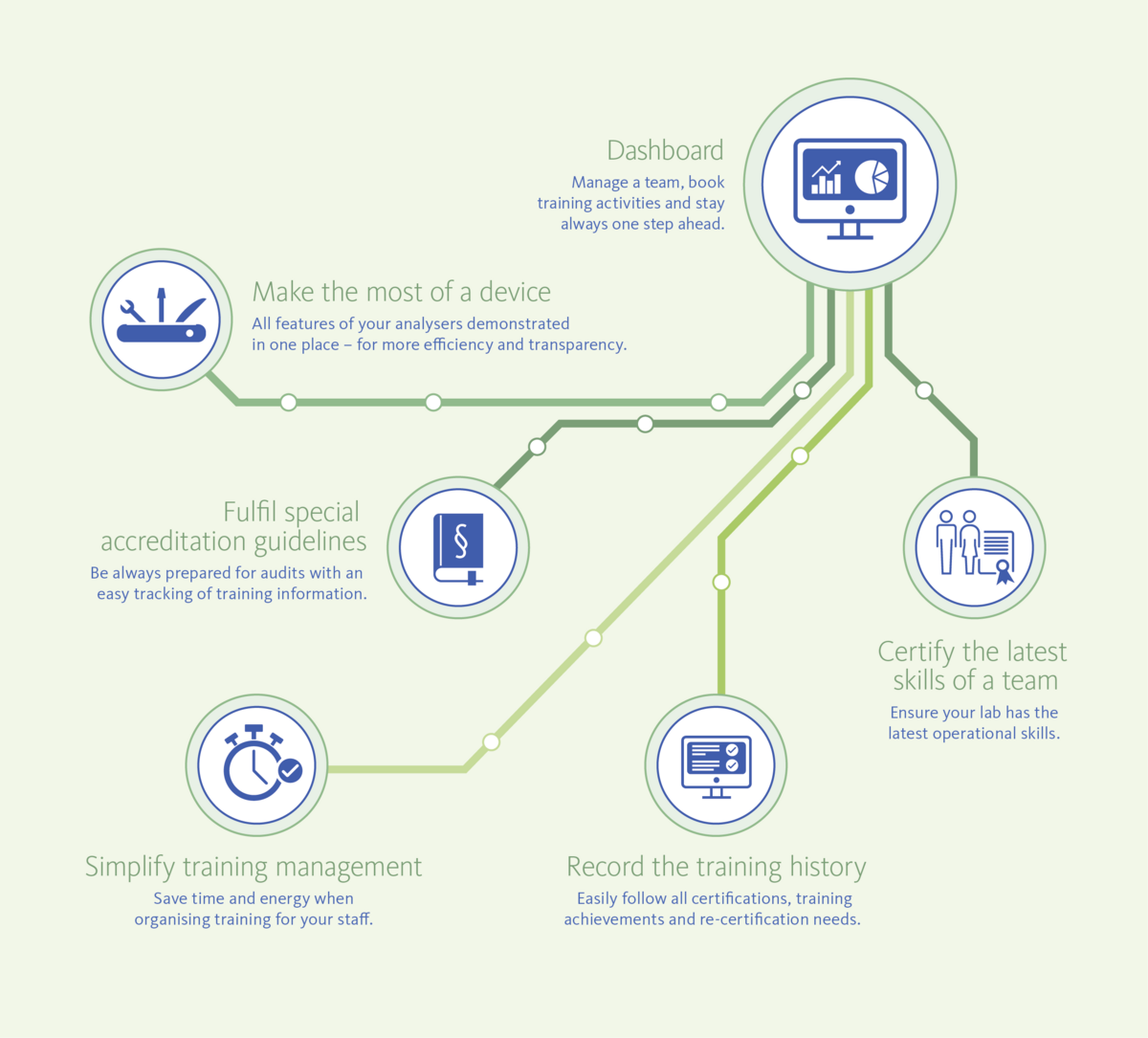 My Sysmex - Stay up to date with our customer portal
My Sysmex is our customer portal that allows you to stay informed about updates and developments. It is designed to provide personalised information based on your interests and needs. This can include product information, technical support, training resources, and more. My Sysmex is a convenient and efficient way for you to access the information you need to effectively use and maintain Sysmex products and services.