Veterinary diagnostics – the smart way
Veterinary testing can be challenging at times, not only because of the many species particularities, but also because volume really matters. Even small animals such as lab and pet rodents or birds require blood tests for various reasons, yet the amount of blood that can be safely taken is limited. Maximum insight from minimum sample volumes is at the core of our solutions.
A brief history of veterinary testing and recognition
The first veterinary educational institute in Europe was founded in France in 1762 by the veterinary surgeon Claude Bourgelat (1712-1779 CE) as a response to the widespread deaths of cattle due to the plague (also known as Rinderpest in certain parts of the world). The students at Bourgelat's school made such impressive strides in research, diagnosis, and treatment, that the French king Louis XV (1715-1774 CE) established a Royal School of veterinarian medicine in 1765 CE. Other schools would follow in other European countries through 1791 CE and up through 1862 CE with the first veterinary school in the United States – the Veterinary College of Philadelphia - established in 1852 CE. [1]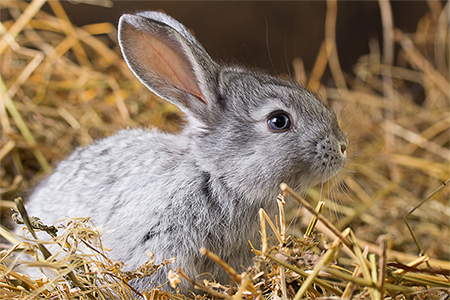 The most recent 'Father of Veterinary Medicine' is the well-known American physician James Harlan Steele (1913-2013 CE) who is hailed for elevating public awareness of the care and safety of animals. [1] He helped establish mass vaccination programmes in the United States for diseases like rabies and bovine brucellosis. He visited dozens of countries to start veterinary public health programmes and to help trace specific diseases. [2]
Back in April of 1863 in Hamburg, Germany, a general meeting amongst doctors to discuss Rinderpest – one of the first widely-acknowledged pandemics among animals – occurred. Today it is the only animal disease ever to be eradicated. This meeting became the first International Veterinary Congress with the World Veterinary Association being founded in 1959. Now, World Veterinary Day is recognised on 25 April every year to promote animal health and welfare.
Sysmex and veterinary diagnostics
With over 50 years' experience in the haematology market, we take veterinary haematology to the next level. No matter whether you are a research laboratory with low sample numbers or a high-throughput routine lab in need of total automation, our solutions are in line with your requirements – modular, scalable, smart.
The first diagnostic solution we developed for veterinary use was launched in 2006, the pocH-100iV Diff, with the main use at veterinary universities and laboratories. After many years and lots of research, we now have solutions that cover the entire haematology workflow, including counting, smearing, staining and digital imaging.
Non-mammalian vertebrates such as birds, fish, reptiles and amphibians, have blood cells which are all nucleated. Traditionally, the interference of the numerous red blood cells with white blood cells and thrombocytes has hindered the automation of the CBC (complete blood count) of these species. However, after years of development, the combination of dedicated reagents and intricate algorithms allow XN-V Series equipped with PLT-F channel to deliver CBC also for non-mammalian samples.
Rethinking productivity in veterinary laboratories
Fast processing is critical for clinical laboratories with large workloads. However, optimised, time-saving workflows are equally crucial for specialised and research laboratories with fewer samples, not to mention the ever-increasing importance of complete traceability and electronic archiving. Sysmex veterinary solutions are well-suited to all. We believe reducing manual work in the laboratory space not only drives efficiency, it ultimately leads to more consistent quality of results. Whether your ideal set-up consists of stand-alone instruments or fully automated cell counting, smearing, staining and digital morphology, Sysmex is your partner for tailoring veterinary blood work to your needs.
The XN-V Series consists of three core models that can handle any workload: XN-1000V, XN-1500V and XN-2000V. Together with the Sysmex Smear Workflow concept for veterinary use, we offer the building blocks to meet your individual needs.
Sysmex veterinary smear workflow
The judgment of an abnormal blood smear is an art. Therefore, a well-made smear is essential for optimal microscopy examination of the blood cell differential. The new Sysmex Smear Workflow for veterinary laboratories offers a unique concept that optimises the preparation of peripheral blood smears for automated digital morphology. Coupled with our XN-V Series analysers, it seamlessly covers the whole haematology workflow so that you can provide consistent, high-quality results. Whether your ideal laboratory set-up consists of stand-alone instruments or fully automated cell counting, smearing, staining and digital morphology, Sysmex is your partner for tailoring veterinary blood work to your needs. Should these change in the future, our solutions' modularity and scalability allow you to expand and upgrade your system at any time, securing your initial investment.
Digital imaging solutions
Manual differentials of white blood cells are time-consuming, labour-intensive and subjective. Their method has not changed much in decades, but the quality, ergonomics and automation of microscopes have. Digital imaging can now make veterinary diagnostics far easier, more effective and more efficient.
Manual blood cell evaluation demands a strong combination of experience and training to achieve an acceptable level of competency. Specific identification of individual white cells occurs by subjective interpretation of various cellular features. This is influenced by how a cell appears relative to other cells on the slide. Often, there are atypical forms of a cell type present due to disease or treatment that is being administered at the time. Since it is not uncommon for technologists to disagree on the identity of a cell, laboratories struggle to improve the consistency of results.
Here's how our digital imaging solutions come into play. They not only help with standardisation, but also save your time. Instead of manual counting and data handling, the systems automatically find, classify and display cells on a single screen and record all data fully electronically.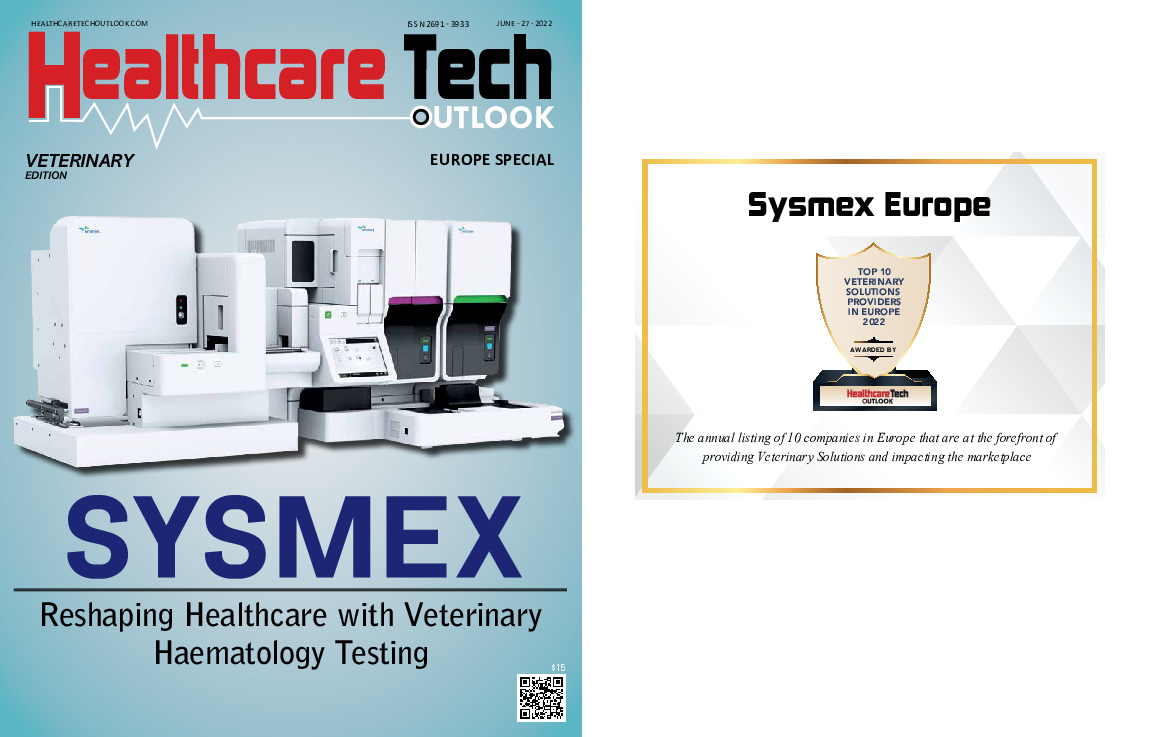 Healthcare Tech Outlook article
Whether it's a routine lab with high-throughput or a research lab with low sample numbers, our veterinary solutions are tailored to client needs with convenient features such as modularity, scalability, and intelligent analytics. We are continuously working toward the goal of creating a more holistic and intuitive ecosystem that advances veterinary laboratory analysis and testing procedures.