Liezl Nell – Keeping life sweet
Metastatic lung cancer patient, Liezl Nell, shares how baking during lockdown transformed into an online bakery that in turn raised funds to cover some of the co-payments of her treatment.
Liezl Nell (31) lives in Randburg, Gauteng with her two older sisters, Louw-Mari and Bernadette.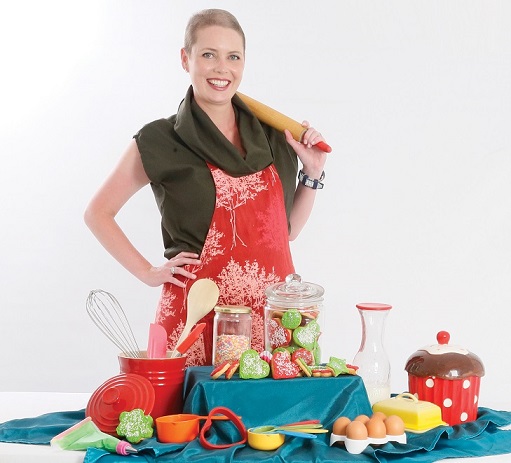 An active life was what Liezl lived. She played several club sports, like tennis and hockey, and was at the gym at least once a day. So, when she experienced pain above her left rib and shoulder, in Oct 2019, she thought it was a muscle that she had pulled.
Two weeks went by and the pain hadn't subsided and Liezl developed a cough. Suddenly Liezl developed bronchitis which led to pneumonia. Due to the pneumonia persisting, she was admitted into hospital then transferred to a different hospital.
"At the second hospital, I was seen by a thoracic surgeon who explained that on the X-ray he can see that it's pneumonia but it isn't only that, and that only leaves two options: TB or lung cancer," Liezl says. A scope and a biopsy was done.
"After hearing this, I think everyone around me was hoping that it would be TB and I knew there was a high chance, as I frequently work at the mines and had recently gone underground on a site visit. At that stage, I didn't really care what it was I just wanted an answer as to why I was so sick."
Relief followed by disappointment
The results came back and it was confirmed that Liezl had adenosquamous carcinoma (non-small cell lung cancer). "To be honest, I was so relieved to know what was wrong with me so we could now move forward and find a cure. However, in early Dec, I was informed that the cancer I have is only treatable not curable. So, basically for the rest of my life I will be on drugs to manage the disease," she says.
At first, the 31-year-old chartered accountant was troubled by the news that the cancer isn't curable but says now she sees herself as someone who has high blood pressure or diabetes who must take medication every day, to ensure the cancer doesn't spread.
Treatment and medical aid setbacks
No surgery could be done as the cancer was growing against Liezl's trachea, pulmonary artery, and aorta. So, she was put on crizotinib (a kinase inhibitor) which targets specific mutations that the cancer has. She took these oral tablets twice a day.
When Liezl found out that she had cancer, she upgraded her medical aid. Since the new plan only started in January, Liezl had to pay R70 000 for Dec's medication in cash.
Disappointingly, Liezl's upgraded medical aid still didn't cover the full cost of this medication so her co-payments a month totalled R17 000. She tried to get her Gap cover to pay, however, they refused. She then tried to change Gap cover and even applied for ex-gratia review from her medical aid. But, in the end, the financial burden (almost R102 000) was left to Liezl.
When asked how she managed to pay, she responds, "By some form of miracle. My eldest sister, Louw, helped a lot and we depleted all our savings."
After reading an article in Oncology Buddies about a lung cancer patient who was on a compassionate programme, under the Section 21 regulation, and didn't have to pay for the drugs, Liezl asked her oncologist if this was an option. Section 21 drugs are drugs that aren't registered/available in South Africa yet. The oncologist explained that it wasn't that easy and one had to prove that all available options had been utilised in SA.
Lung metastases
Unfortunately, in May this year, after Liezl had an epileptic fit, it was discovered that the cancer spread to Liezl's brain. She then went for a week of radiation (to the brain) while still on crizotinib and was put on epilepsy drugs for six months.
The after effects of radiation took a toll on Liezl with her sleeping 22 hours a day. "I was pumped with cortisone so I ate like a demon afterwards, which is the only benefit. But, my brain was in complete survival mode. I would have a conversation and two hours later, I wouldn't be able to recall anything about it," she explains.
There was good news though, Liezl could now apply for the compassionate programme and receive a Section 21 drug, zykadia, a tyrosine kinase inhibitor. Thankfully, it was approved. The drugs are imported and Liezl collects it at an oncology unit.
Liezl adds, "As strange as it sounds, the spread of cancer to my brain is a blessing in disguise as now I don't have the extra financial burden of trying to pay for my treatment."
Treatment side effects
She started taking the medication (three tablets a day) in July as the criteria was that she needed to be off radiation for a period before she could take the medicine. This medication needs to be taken at the same time every day.
Liezl prefers to take the tablets in the evening so she sleeps through most of the side effects. She experiences bad nausea, vomiting and diarrhoea. She says she has learnt to cope with it with the help of medication prescribed by her doctor. "If the nausea is really bad, I go in for a nausea drip, and since the tablet takes four to six hours to kick-in, if the diarrhoea starts in the early hours of the morning, I'm home with easy access to a bathroom.
Current life
Liezl admits her life has been turned upside down but she tries to keep it normal. "We enjoy the good days and fight through the bad days.
I appreciate things much more. Small things like having the energy to make my bed was a great achievement, whereas for others that is a normal thing. Driving is also normal for most, but for me I wasn't allowed to drive for three months after I had the epileptic fit."
Liezl still works, however, she changed departments. Currently, she works reduced hours and still works from home due to COVID-19.
Scans done in September showed that the tumours in her lung have reduced in size, and no tumours in her brain could be seen. However, the doctor warned her that this doesn't mean they are not there.
L's creations
What started out as something to keep busy during lockdown has now turned into an online bakery. "My friend and I started to bake during lockdown firstly for our mental well-being to prevent boredom, but also to raise funds for my co-payments. We advertised on Facebook and the support was so great to the extent that we couldn't keep up with the orders. We managed to raise enough funds to cover three months of the co-payments," Liezl says confidently.
At first, they only made traditional Afrikaans 'soetkoekies' and ginger biscuits, but have recently added rusks and banana bread to the online store. "My parents make the rusks for me, and friends and family assists with all the deliveries," she says.
Liezl says she wouldn't change anything as there are life lessons that she had to learn, firstly that work isn't everything, family is more important and that money can't buy your health. "You also come across people, whose situation is so much worse yet they are making the best of it, so I've learned to be grateful."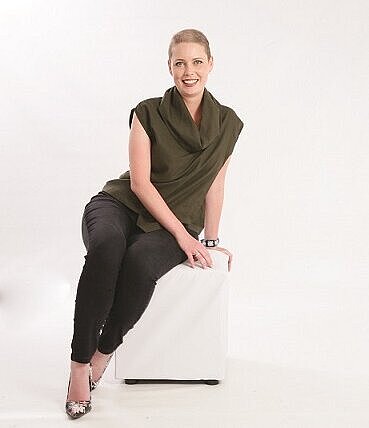 "The most popular misconception is that smoking causes lung cancer. This is, however, not entirely true. I developed lung cancer despite being a non-smoker, living a healthy lifestyle, exercising regularly and being fit. My lung cancer is caused by a genetic mutation in the building blocks of my DNA which causes the genetically mutated cells to multiply at an alarming rate forming malignant tumours in the lung. The form of lung cancer I have been diagnosed with is very rare, not hereditary and cannot be cured but can be treated."
Liezl Nell