Ronnie Nkabinde - On a mission
There is no stopping prostate cancer survivor and CanSurvive director, Ronnie Nkabinde. He is on a mission to take prostate cancer awareness and supports groups to underprivileged areas.
Ronnie Nkabinde (66) lives in Crystal Park, Benoni, Gauteng, South Africa. He is divorced and has four children and four grandchildren.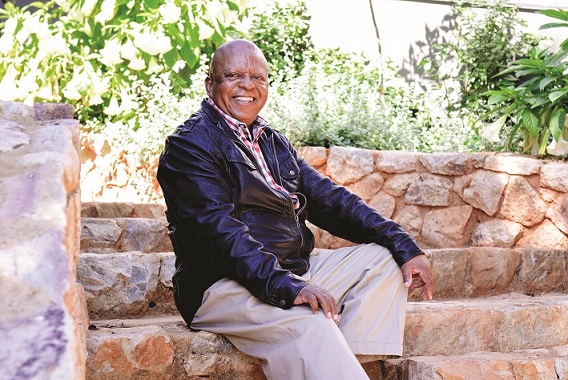 Family history of cancer
When Ronnie was diagnosed with prostate cancer, in June 2016, he was not too shocked as both his parents had had cancer. His mother (87) is a cervical cancer survivor; she was diagnosed in her forties and his father was diagnosed with prostate cancer in his eighties. His father's prostate was removed but unfortunately the cancer had already spread and he passed on five years later.
At the time of Ronnie's diagnosis, he had a slight understanding of prostate cancer but fast-forward to present day with Ronnie being one of the directors of CanSurvive, a cancer support group, and leading several support groups, Ronnie has gained a plethora of knowledge.
Routine check-up
With Ronnie having Type 2 diabetes, it was hard for him to attribute the symptom of frequent urination to his current diabetes or to prostate cancer as it is a symptom for both.
His diagnosis came about from his annual check-up with his GP. His GP performed all the usual blood tests, such as HbA1c and the prostate-specific antigen (PSA). Only this time, his PSA level was higher than five.
Treatment
By the time Ronnie had a biopsy, his PSA level was sitting at 18. A month later, Ronnie underwent brachytherapy; 35 radioactive pellets were inserted directly into his prostate. "I was put under general anaesthetic. A camera was inserted through my manhood and then the pellets were inserted through the backend (anus). The camera helps the doctor to see where the pellets need to be inserted. All of this is done by computer. Once this was completed, a urinary catheter was inserted. When I got back to the ward, the doctor told me what was going to happen over the next few days. After I passed urine on my own, I was discharged," Ronnie explains.
After Ronnie recovered, he underwent 25 sessions of radiation in October. It was explained by the doctors that at some stage after all the treatments, he would pass blood; this was normal and thereafter he would be okay. Though, Ronnie only passed blood towards the end of last year (2017).
"Every side effect is different for each person. Just like the passing of blood. The doctors can't give an exact time when it will happen. It all depends on the person. One of the side effects I suffered due to the radiation was the burning of my lower tummy which then became numb. The nurses told me to apply Maizena (corn flour) to the affected area twice a day during radiation," Ronnie explains.
The 66-year-old went on to clarify that most prostate cancer treatment leads to erectile dysfunction but fortunately there is therapy and prescribed medication to assist. "In the beginning, the thought of erectile dysfunction is a big worry but as you start healing, you realise that there is life after prostate cancer treatment," he says.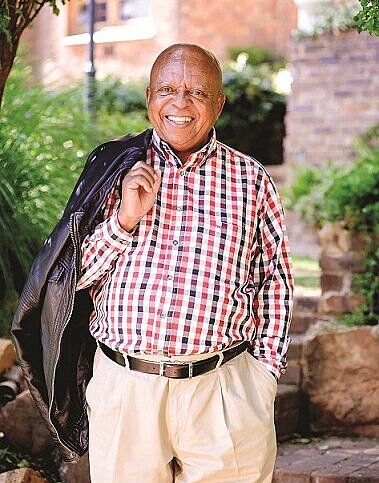 Finding a support group
After Ronnie completed treatment, he went to CANSA's office in Bedfordview and asked for details of a support group. At that time, he was staying in Midrand and the nearest support group was in Pretoria. He went to the meeting only to find that it was a group of women who were survivors of different cancers. "But, they welcomed me," he adds with a smile.
It was at this support group that a guest speaker told the survivors about a newsletter with various information of all cancers for patients. Ronnie then signed up to receive it and this is where he saw there was a CanSurvive support group in Parktown, which he joined.
Joining a support group helped Ronnie through his own cancer journey as well as educated him about other cancers. He says the more he went to support group meetings, the more he felt the need to take these support groups to underprivileged areas.
As he got more involved in the existing groups and visited Charlotte Maxeke Johannesburg Academic Hospital and saw how the meetings were run, his desire to start more groups became fervent. He shared his idea with CanSurvive and was made an executive committee member in 2017.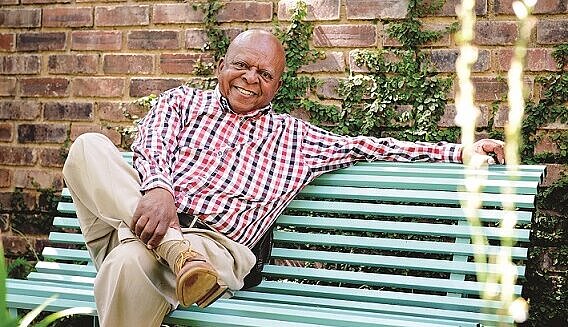 Support groups in Ekurhuleni
In April 2018, Ronnie decided to start CanSurvive support groups in Ekurhuleni. Ronnie says it sounded more like a dream in the beginning, but today he has established three support groups: one in Daveyton, Benoni; another in KwaThema, Springs and one in Tsakane, Brakpan. He was made a director of CanSurvive so he could run these projects.
Ronnie set up a meeting with the CEO of Far East Rand Hospital and shared his proposal of starting cancer support groups, especially a prostate cancer support group. Ronnie got the CEO's approval and went to the hospital twice a week (Monday and Thursday) when the urology clinic was open. He spoke to the various patients and got great feedback. This is when Ronnie decided it would be easier to divide all the patients up in the areas they reside in, making three support groups.
The first prostate cancer support group was launched in Daveyton on Mandela Day this year. Ronnie says this group is the strongest of CanSurvive, as at every meeting there is no less than 50 people attending. "I love this group as when I come to the hospital, I see many of the men waiting in the queues and lecturing all the other patients about prostate cancer," Ronnie says proudly.
The KwaThema prostate cancer support group was launched on 5 September and the Tsakane support group was launched on 12 September. However, there were a few ladies that joined the group in Tsakane, so Ronnie is focusing on all cancers in this group.
These meetings are conducted in English and African languages, and the awareness and knowledge of prostate cancer is being shared throughout all these townships.
Ronnie also organised a cancer screening event that took place on 21 November at Daveyton Mall. Over 300 people, both male and female, were screened.
No stopping Ronnie
All in all, Ronnie runs 11 groups, this includes hospital and support groups. Though, he is not satisfied.
"I'm happy and feel good about these support groups but I'll feel better once we start groups in other parts of Ekurhuleni, like Boksburg, Vosloorus, Tembisa and Alberton. That's my aim for next year. Then, Pretoria and Witbank need to be focused on…Ultimately, I want to grow CanSurvive nationally," Ronnie concludes.
Photos by Chantal Drummond Photography
Venue The Sanctuary
Written by Laurelle Williams